Arts Industry Get Together in Perth
22 June 2021




9:30 am - 2:00 pm
Western Australian Academy of Performing Arts (WAAPA)
2 Bradford St
, Edith Cowan University,
Mount Lawley
,
Western Australia
,
6050
,
Australia
Applications Open 3 June 2021 9:00 am
Applications Close 22 June 2021 2:00 pm
Apply Now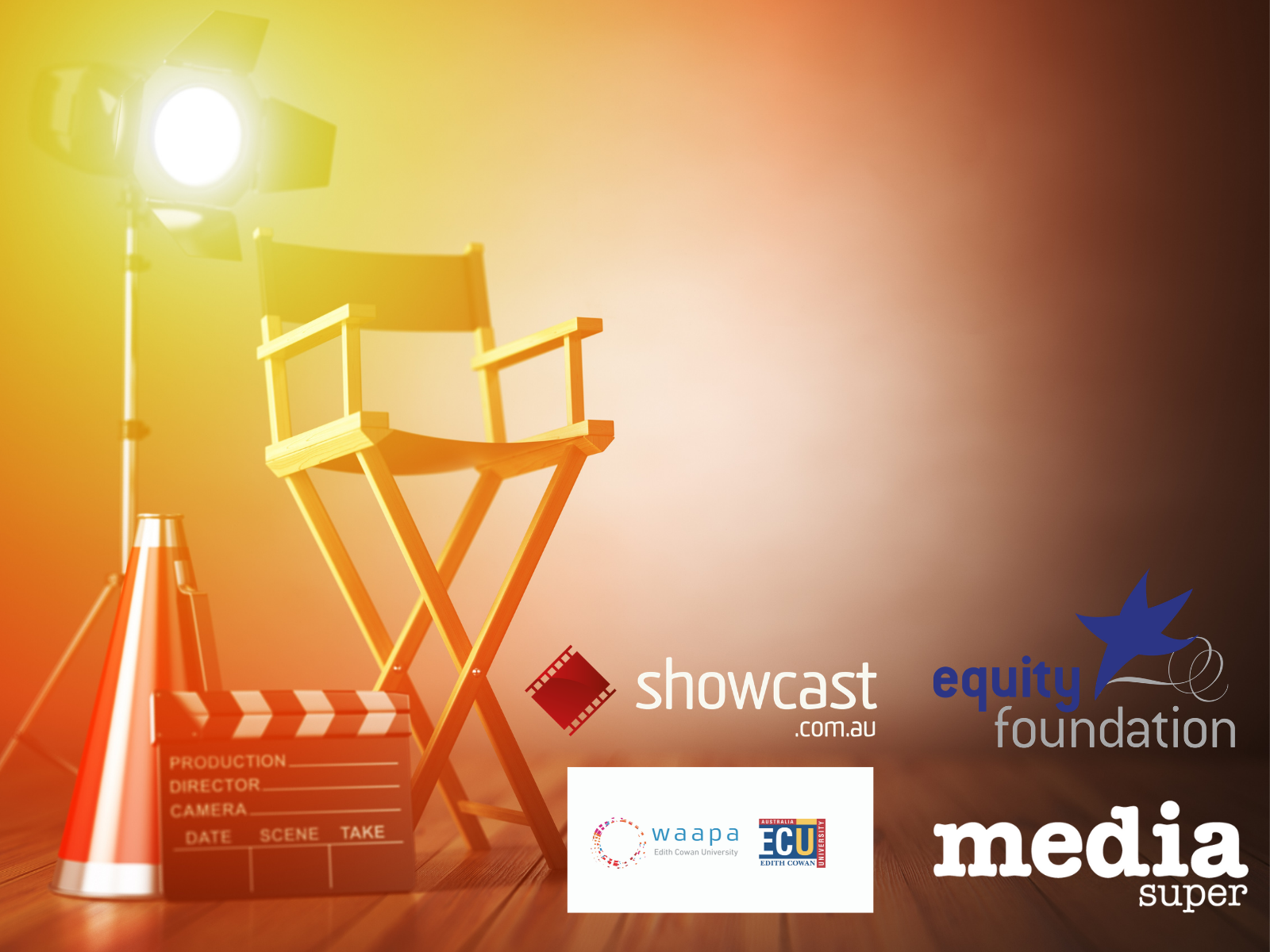 This free event is an opportunity to gather in-person as an industry for inspiring conversation about surviving and thriving as a creative under the new circumstances we find ourselves in 2021. WA Equity President Stuart Halusz will MC a morning of sessions with a range of industry leaders and specialised experts including; clinical psychologist Sarah Borg, meditation teacher Sarah Chopra, business journalist Neale Prior, Libby Klysz is a producer, director, teacher and performer and Media Super business development manager Patrick Horneman and actor Monica Main.
Host(s)
Stuart Halusz

Stuart has appeared in over 60 plays with extensive experience in film, television, radio, as a presenter, MC, workshop leader, and as a performer in fundraisers for various charities. In 2001 he represented Australia at the Inaugural International Artistic Fellowship at Shakespeare's Globe Theatre in London. Artistic Director of THEATRE 180 and former Associate Director at Black Swan State Theatre Company, he has directed for Black Swan, Agelink Theatre, Acting Consulting Training, WAAPA and in youth theatre for WAYTCo, Midnite and Riptide. Stuart is also a produced writer and works in Arts Education including regular sessional masterclasses at WAAPA. President of Equity Section WA since 2005, he has also served on the NPC and Federal Council of MEAA since 2006.

Sarah Borg

Clinical Psychologist Sarah Borg holds tertiary qualifications in psychology (MPsych; PGradDip; GradDip) and is registered with the national health provider registration board (AHPRA) and the Psychology Board of Australia (PBS). Sarah has worked in both clinical and research mental health settings across Australia, including with WA and Melbourne Health community and inpatient mental health teams; headspace and headspace Early Psychosis Program; and Orygen Youth Health and National Centre for Excellence in Youth Mental Health. Sarah continues to be active with the national entertainment industry union (MEAA), after graduating from the West Australian Academy of Performing Arts' (WAAPA) renowned Acting program. She was an inaugural co-chair of MEAA's Equity Wellness Committee and has contributed content to the Arts Centre Wellbeing Collective mental health initiatives. Recent projects include The Connection Project (Perth Festival/Circuitwest); The Show Must Go On National Roadshow (Ben Steel/Sue Maslin); and Scenic Rim Regional Council's ARTS Dinners.

Neale Prior

After an early adulthood earning ridiculously good pay as a cop, Neale Prior quit to study journalism and clean dunnies for $6 an hour. It was the first of many poor financial decisions good for his life quality. He has worked as a journalist for 35 years, including at the Sydney Morning Herald and The West Australian (don't mention his eight weeks in a high paying job at the Financial Review). He was worked mostly as a business journalist, with a particular interest in corporate misconduct and personal finance. He recently finished a masters in financial planning. He claims solid work and personal experience of where things can go right and wrong with money. Neale is a member of MEAA's national media section committee.

Sarah Chopra

Sarah Chopra helps people create healthy rituals so they can live their ideal life. Sarah's 3 pillars to health are: MIND, MOVEMENT & MICROBIOME, and uses methods such as naturopathy, hypnotherapy, yoga and meditation as tools to educate, motivate and incorporate them into people lives. Naturopath & Certified Yoga Teacher

Libby Klysz

Libby Klysz is a producer, director, teacher and performer. She has worked for many companies over twenty years, like Perth Festival, The Last Great Hunt, Black Swan State Theatre Company, Barking Gecko Theatre, WAAPA and The Blue Room Theatre. She is a current board member of Chamber of Arts & Culture, and CircuitWest. Libby produces independent projects, recently including JULIA (Steamworks Arts, 2021) The Golem, and The Apparatus (Humphrey Bower, 2020 & 2019), Wonder Woman (Laura Boynes, 2019). She directed Feminah (2019) and is Associate Director on The Tempest (Black Swan, 2021). Libby spearheads Variegated Productions, with award-winning shows such as Frankie's (2018), and The Man and The Moon (2016); and an original performer with The Big HOO-HAA! Libby teaches in schools and universities, and also creates community engagement programs.

Monica Main

Monica is a graduate of the of VCA and has a Post Graduate Certificate in Broadcasting from WAAPA. She has worked extensively across disciplines in theatre, film and TV as an Actor, Writer, Puppeteer, Director, Producer, Theatre-maker, Film-maker, MC, Radio Host and Voiceover Artist She has had 5 writing commissions for the WA Museum, her community work includes residencies in WA schools and WA Prisons and she was a Performer/co-creator in the sellout Multi-Award winning FRINGEWORLD hit REST @ The East Perth Cemetery

Patrick Horneman

Media Super's Business Development Manager in WA & NT. Media Super is the Super Fund for Creative people. Patrick brings decades of experience to this role of assisting members make more sense of super.
We're sorry, but all tickets sales have ended because the event is expired.