Way to Wellness: Brisbane
14 May 2021




9:30 am - 4:30 pm
State Library of Queensland - Auditorium 2
Cultural Precinct, Stanley Pl,
,
South Brisbane
,
Queensland
,
4101
,
Australia
Applications Open 19 April 2021 2:00 am
Applications Close 14 May 2021 4:00 pm
Apply Now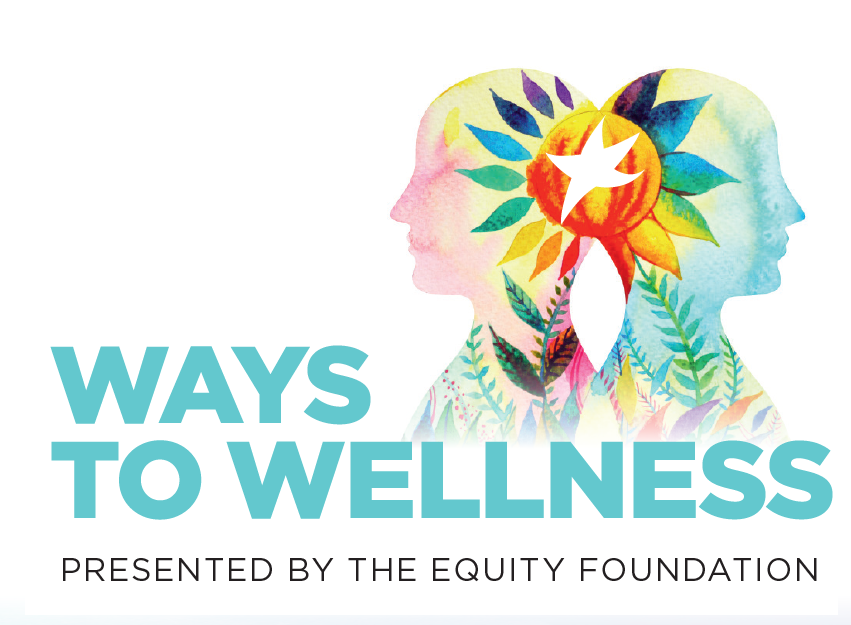 This free full-day event is an opportunity to gather in-person as an industry and explore the unique health and wellbeing issues associated with being a creative professional and how our industry can survive and thrive post-Covid. What practical skills, tools and information can we arm ourselves with to sustain a long and varied career? How can we be best equipped to deal with the inevitable highs and lows of life as a creative professional? How can we build a sustainable industry with more opportunities for local performers, crew and creatives? Attendees will leave with invaluable tools to navigate their careers while staying healthy and well. Sessions will feature a range of industry leaders and specialised experts including; clinical psychologist/co-author of 
Living With A Creative Mind
Dr Julie Crabtree
; actor/director/producer and Equity President
Jason Klarwein;
CEO and Executive Director of La Boite Theatre Company & Roundhouse Theatre
Zohar Spatz;
Gina Black,
Head of Physical Production and COVID Liaison, Screen Queensland;
Alethea Beetson, First Nations Producer BIGSOUND, First Nations Curator (Music) of Brisbane Festival and Lead Artistic Director of Digi Youth Arts and actor Darren Gilshenan:
Nicole Pedersen McKinnon
, financial journalist, educator and author; Equity member and producer,
Michael Balk
;
Jonathan Venables
, Senior Business Development Manager, Media Super and
Sam Foster
, actor and mindfulness and meditation teacher with more speakers to be announced soon! There will be plenty of time for networking and audience questions.  Morning tea and lunch provided. Open to all members of the QLD arts industry; MEAA members & non-members.
Host(s)
Jason Klarwein

Jason Klarwein is an actor and director who has worked around Australia with companies such as Melbourne Theatre Company, Sydney Theatre Company, Belvoir, Bell Shakespeare, Black Swan, Sydney Opera House, Adelaide Festival Centre, QPAC, La Boite and Queensland Theatre. Jason has also performed and directed internationally in London (Origins Festival), LosAngeles (Skylight Theatre), Washington DC (Kennedy Centre), New York (Brooklyn Academy of Music). His television and film credits include Kat King, Devil's Playground, Celeste, Seapatrol and Slide. He is the current Artistic Director of The Grin and Tonic Theatre Troupe and the Federal President of Actor's Equity. Jason has been an Equity member since 2002.

Julie Crabtree

As an experienced psychologist, Julie has worked extensively with creative people. Also through her doctoral research into creativity and mental health, she is at the forefront of our understanding of how to be both healthy and creative. Her work encompasses both private practice and consultancy. In her practice, she regularly sees creative artists and their partners who are experiencing anxiety, depression, relationship and related issues. From this experience, she has developed the successful Building Mental Resilience group program for Creative Artists. Through Zebra consultancy, she trains, advises and mentors creative organisations and organisations that want to attract the creative, on how to retain and foster a healthy creative environment.

Darren Gilshenan

Darren graduated from NIDA in 1988. Select theatre credits include Who's Afraid of Virginia Woolf? (Ensemble Theatre); Strictly Ballroom directed by Baz Luhrmann; Mother and Son national tour (Mother and Son Live P/L); Tartuffe (Black Swan Theatre Company); Elling, Don Parties On (MTC); Machu Picchu, Fool's Island, Loot and Our Town (STC). Recent television Credits include Harrow co-starring Ioan Gruffudd, Here Come the Habibs 1&2, The Moodys 1&2, Rake 3, Janet King and Top of the Lake. Film credits include A Few Less Men, the AACTA nominated Women He's Undressed and Save Your Legs. Darren received nominations at the 2017 Sydney Theatre Award for Best Actor in Who's Afraid of Virginia Woolf? and at the 7th AACTA Awards for Best Performance in No Activity. He also won a Best Actor Helpmann Award for The Servant of Two Masters, and Equity Ensemble Awards for The Moodys and A Moody Christmas as well as multiple Green Room, Sydney Critic and Glug Award nominations.  Darren most recently won an AACTA for best supporting actor in a tv series for Stateless.

Zohar Spatz

Zohar Spatz is the CEO & Executive Director of La Boite Theatre, Australia's oldest continuously running theatre company. She is passionate about developing artists and audiences, pushing the boundaries of the creative arts by diversifying the narratives, practices and voices on our stages. Zohar has twenty years' experience in the not-for-profit arts and culture sector including project management and cross-cultural development. She sits on the board of All The Queen's Men and is an inaugural leader of the Obama Foundation: Asia Pacific program, a growing global network of emerging international leaders from private, public and non-profit sectors. Previous roles include: Festival Director, Horizon Festival, Executive Producer; Australian Performing Arts Market, Producer; World Theatre Festival as well as Operation Manager of Australia's leading cultural exchange program, Garma and The Dreaming Festival. Zohar has also held producing positions at the Edinburgh Fringe and Melbourne International Comedy Festival and is a member of the Asialink Business Leaders Alumni.

Alethea Beetson

I am Kabi Kabi/Gubbi Gubbi + Wiradjuri artist and producer who has worked extensively with communities across multiple art forms to inspire new works responding to societal issues, cultural heritage and colonisation. Currently I work as the First Nations Producer BIGSOUND, First Nations Curator (Music) of Brisbane Festival and Lead Artistic Director of Digi Youth Arts. My research explores the function of insurgence and  resurgence in the creative development and production of Indigenous theatre. I am currently working on a major production Queen's City with the support of QPAC, Museum of Brisbane and the Dr Don Batchelor Award, QUT.  In 2020, I founded Blak Social, a multi-arts company that will hold a residency at The Tivoli from 2021 to 2022.

Nicole Pedersen-McKinnon

Nicole is a long-time money commentator and financial literacy campaigner and educator across newspapers, online and television. Nicole was formerly editor, then editor-at-large of The Australian Financial Review's Smart Investor magazine.  She is also the author of best-selling new book, How to Get Mortgage-Free Like Me, in which real Aussies reveal how they've accomplished the real Australian dream.  Nicole's money insights have appeared in The Sydney Morning Herald/Sun-Herald and The Sunday Age newspapers, and on all related websites, for more than 15 years. In recent times, Nicole's social media updates on the stimulus and situation have been going viral, reaching more than half a million people so far.

Gina Black

Head of Physical Production and COVID Liaison Gina Black was born in the UK and grew up believing that she would one day work in the entertainment industry.  She worked towards completing a Drama and Humanities Education, which included courses through LAMDA (London Academy of Music and Dramatic Art). Leaving Southern England behind, Gina moved to London to pursue a career in theatre and was soon employed by a leading Theatrical Agent in the West End.  After several years working in London representing many prominent actors, Gina decided to travel to Australia to explore new opportunities. She arrived for a stay of 12 months and has remained here ever since.  Using experience gained from working with actors and negotiating deals, Gina was employed by Crawford Productions in their casting department. However, her passion for working behind the scenes took over again, and eventually she moved into Production. After working on hundreds of hours of Series, Mini-Series and Feature Films over a period of years, Gina ventured into the freelance world as a Production Manager. Her freelance career took her to Queensland where she has spent many years working as a Unit Production Manager as well as Line Producer on Offshore Productions, specialising in Movies of the Week, Features and Series Television. Gina has been working for Screen Queensland since 2013.

Sam Foster

Sam has been practicing Yoga, Meditation and Mindfulness for over 20 years and is a qualified Level 2 Yoga Teacher, Mindfulness and Meditation Teacher, Holistic Counsellor and Massage Therapist. Sam is also a performer and theatre maker and MEAA member and the co-owner and co-founder of Shock Therapy Productions. Sam has taught yoga, meditation and mindfulness for many organisations and centres around the world. Sam has also spent much of his time teaching yoga for theatre and dance companies across Australia and Internationally. His interest in psychology and the human condition, as well as a deep understanding of the human body, has seen Sam use yoga and meditation as a powerful tool for developing mindfulness and body awareness for performers.Sam aims to help people cultivate "methods for mindful living". He is passionate about sharing his interest and knowledge of mindfulness practices to as many people as possible and believes that the integration of full awareness into your daily life is the main objective of modern practices like yoga, meditation and mindfulness and can lead to a happier and healthier life. Sam is a current member of the Equity Wellness Committee.

Jonathan Venables

Jonathon Venables is a Senior Business Development Manager with Media Super, the industry super fund for print, media, entertainment and arts professionals. He has more than 14 years' experience in financial services, joining Media Super in 2016 after working at ING Direct Australia and BT Financial Group. Jonathon takes great pride in helping members make the most of their superannuation and retirement. 
We're sorry, but all tickets sales have ended because the event is expired.