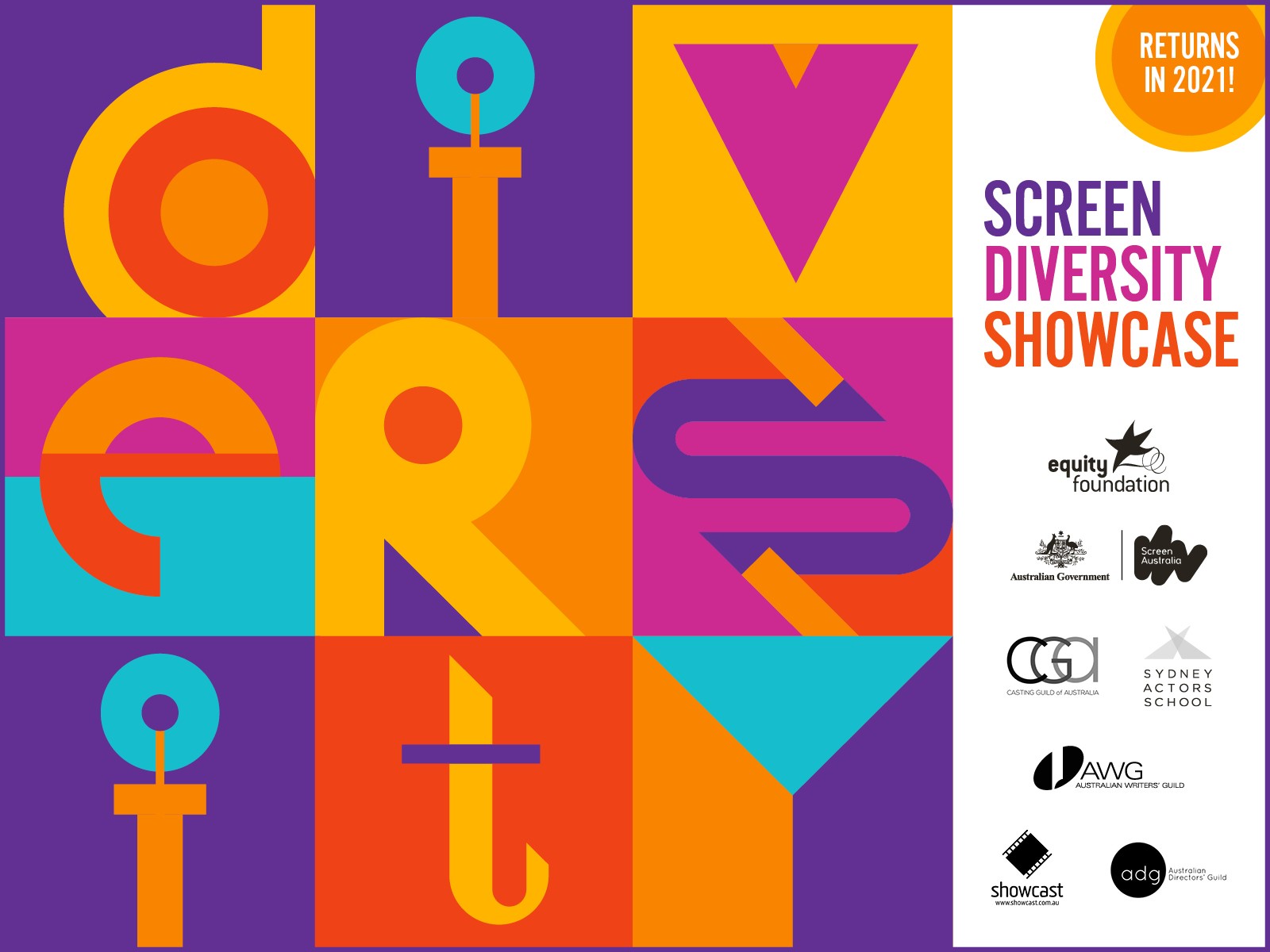 This September the Equity Foundation, with major support from Screen Australia and our partners at the Australian Directors' Guild and Australian Writers' Guild, will host the second Screen Diversity Showcase in Sydney.
The Showcase will bring together five writers, five directors and ten performers from diverse backgrounds. The selected creatives will collaborate on five distinct projects, all to be filmed as five-minute proof of concepts.
The program will culminate with all participants being flown to Sydney (if required) to film and edit their projects, before exhibiting them at the Showcase event, attended by the key decision-makers in Australian television and film.
The Screen Diversity Showcase is a unique opportunity for artists to collaborate in an environment that celebrates authentic cultural storytelling and promotes industry talent still underrepresented on our screens.
HOW THE SHOWCASE WILL WORK

Over a three-month period (June – August) the writers, actors and directors will edit, develop and rehearse for their projects. The teams will collaborate online during this time. Throughout this period participants will also have professional mentorships with leading industry experts, as well as a series of live industry Q&A's with some of the industry's leading diverse creatives.
From late August to early September the Showcase participants will be flown in to Sydney to film and edit their projects, and then to exhibit these projects to the industry's key decision-makers.
The program is aimed at developing craft and networking skills, establishing career-advancing opportunities, and promoting a platform for diverse voices.
If you have any queries please contact Screen Diversity Showcase Coordinator James Sherley: james.sherley@equityfoundation.org.au
The Screen Diversity Showcase 2021 is proudly supported by the Equity Foundation, Screen Australia, MEAA, Australian Writers' Guild,Australian Directors' Guild, Showcast, Sydney Actors School and Casting Guild of Australia.

The Equity Foundation acknowledges that the Diversity Showcase will take place on the stolen land of the Gadigal people, and that sovereignty was never ceded.