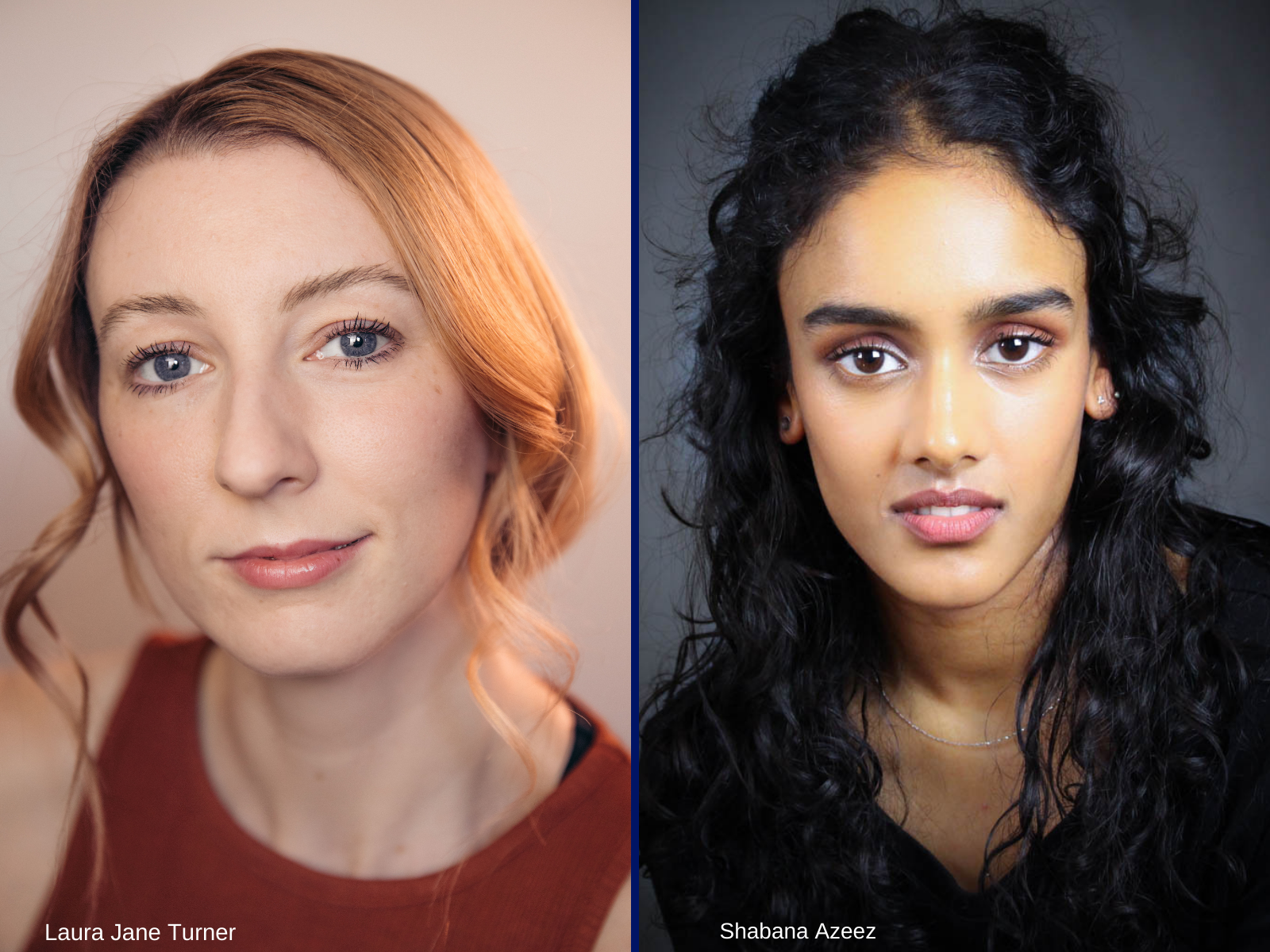 The Equity Foundation is thrilled to announce Australian actors Laura Jane Turner and Shabana Azeez have been selected from hundreds of impressive applicants to virtually attend the Atlantic Acting School 's Global Conservatory Program in 2022. The five-month scholarships, tailored to the ambitious actor eager to broaden their network and their creative mind, are valued at $US7,950 per person.
Laura and Shabana were selected by an independent judging panel including Atlantic alumni Bree Peters and Damian Walshe-Howling and the Atlantic's Director of Admissions, Chris Booth. "Laura and Shabana created such a magnificent challenge for us as judges with their authenticity and instinct that we had to find the resources to award them both with this opportunity," the judges said. "Their Atlantic classmates are gaining two talented, tenacious and open-hearted actresses to dive into the power of this work with."
Laura Jane Turner is a multi-award winning, queer actor and filmmaker. Her highly acclaimed and solo performance short film, Curve premiered at the Tribeca Film Festival and went on to screen at more than 60 festivals worldwide. In 2020, Laura Jane returned to the stage as Lolita in a sold-out season of SLUT. A multi-hyphenate storyteller, Laura Jane has worked successfully as a producer, director, screenwriter and editor. Her work is grounded in women's storytelling, elevating and supporting stories by and about women.
"This is a phenomenal opportunity to collaborate & connect with storytellers from around the world, particularly after the disconnect and disruption to the industry throughout 2020 and 2021," Laura said. "I cannot wait to deep dive into Practical Aesthetics and return to a state of play in this safe and creative space."
Shabana Azeez is an actor whose credits include TV guest roles in ABC's The Letdown and Why Are You Like This?, and SBS's The Hunting.  She co-won Best Female Actor at Tropfest in 2019.  Current projects include lead roles in Network 9's Metrosexual and Fax Machine Films' new independent feature Birdeater. Passionate about telling stories that push the envelope, Shabana has worked with a number of female directors, queer creatives, and culturally diverse teams of storytellers.
"I'm so incredibly excited and grateful to be kicking off my training journey at the Atlantic School's Global Virtual Conservatory next year," Shabana said.  "I'm stoked to have the opportunity to learn from the esteemed faculty at the school and my future peers in the conservatory. I'd also like to give a big congratulations to Laura! So grateful to have a friend on this journey. See you soon on zoom!".
Mary McCann, Executive Director of the Atlantic Acting School and founding member of the Atlantic Theater company said every year the Atlantic is consistently impressed by the quality of work that comes from performing artists out of Australia and New Zealand. "Connecting to a larger global artistic community is so important now and we are very excited to extend this opportunity to join our Global Virtual Conservatory to both Laura Jane Turner and Shabana Azeez," Mary said. "Their work ethic and passion were impressive and both will be excellent representatives of Practical Aesthetics: the Atlantic Technique in their respective artistic communities."
The Atlantic Acting School Virtual Scholarship 2022 is proudly supported by the Equity Foundation, the Atlantic Acting School, Arts SA and Showcast.