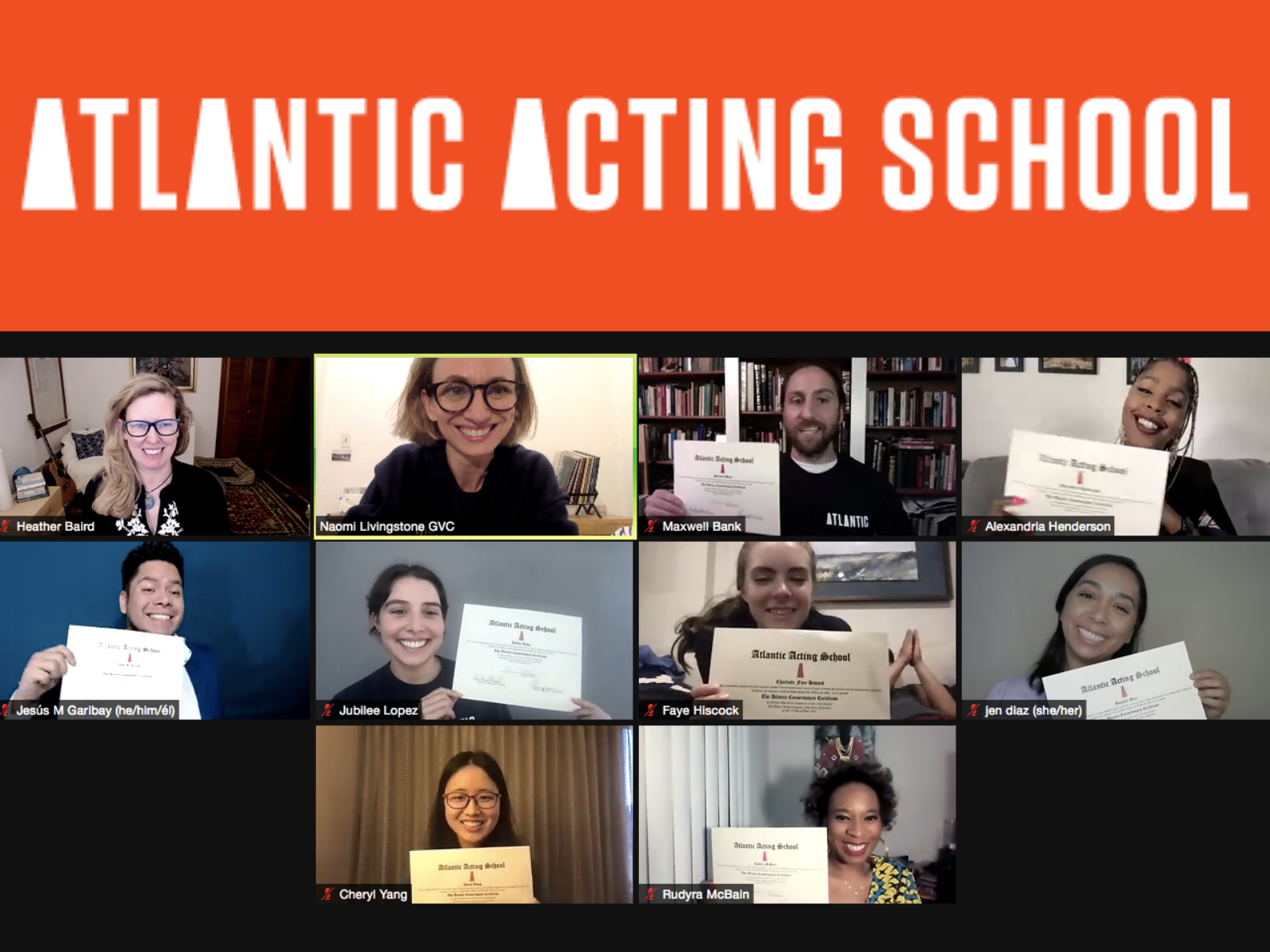 The Equity Foundation is thrilled to be collaborating once again with the Atlantic Acting School in New York to offer one Australian Equity member and one New Zealand Equity member the opportunity to hone their craft with an online scholarship in 2023.
ATLANTIC ACTING SCHOOL GLOBAL VIRTUAL CONSERVATORY PROGRAM
This five-month program (valued at $US7,950) is tailored to the ambitious actor eager to broaden their network and their creative mind. Inherent in the culture of the Atlantic Acting School, and ubiquitous in the curriculum, is training in the professional habits and discipline demanded by the collaborative nature of this creative work.
Classes take place February 15 – June 8, 2023, every Wed/Thurs/Friday 9am-1.30pm AEST or 11am-3.30pm NZ time.
Over the course of three concentrated five-week trimesters, students will develop three distinct portfolio pieces – a self-scripted solo project, a film project, and a collaborative group project.
Rooted in multicultural perspectives on performance methodology, this remote program draws from Atlantic Acting School and Atlantic Theater Company's broad and diverse pool of working artists – from NY to LA, Argentina, Australia, London, and beyond!
APPLICATION DETAILS
To apply please prepare the following:
•Bio and headshot
•Showreel (if available)
•Intro Video to explain who you are and why you want to attend the Atlantic (2 min or less).
•Self Test Video (90 sec-2 min monologue of your choosing).
•Upload all of these under PHOTOS AND VIDEOS section of the Showcast application site.
•You must be a member of MEAA Equity or Equity NZ to apply.
•Applications close Thursday December 1, 2022, at midnight AEST.
SELECTION PROCESS
•Shortlisted applicants will be required to participate in a phone interview with judges.
•The winners will be chosen by a panel of industry experts and announced in December 2022.
•The successful applicant will be expected to attend all scheduled classes over the five month period.
ABOUT THE ATLANTIC ACTING SCHOOL
Atlantic Acting School has the only conservatory program in the world that offers in-depth training in Practical Aesthetics, the Atlantic Technique. The school's mission is to equip students through an immersive, learn-by-doing approach, with the physical, emotional, and analytical tools of acting to discover their truths and prepare them for success beyond Atlantic's doors. They have trained and mentored outstanding artists for more than 35 years. No matter their age or background, Atlantic's students learn to break through their creative comfort zones in service to bringing essential human stories to life.