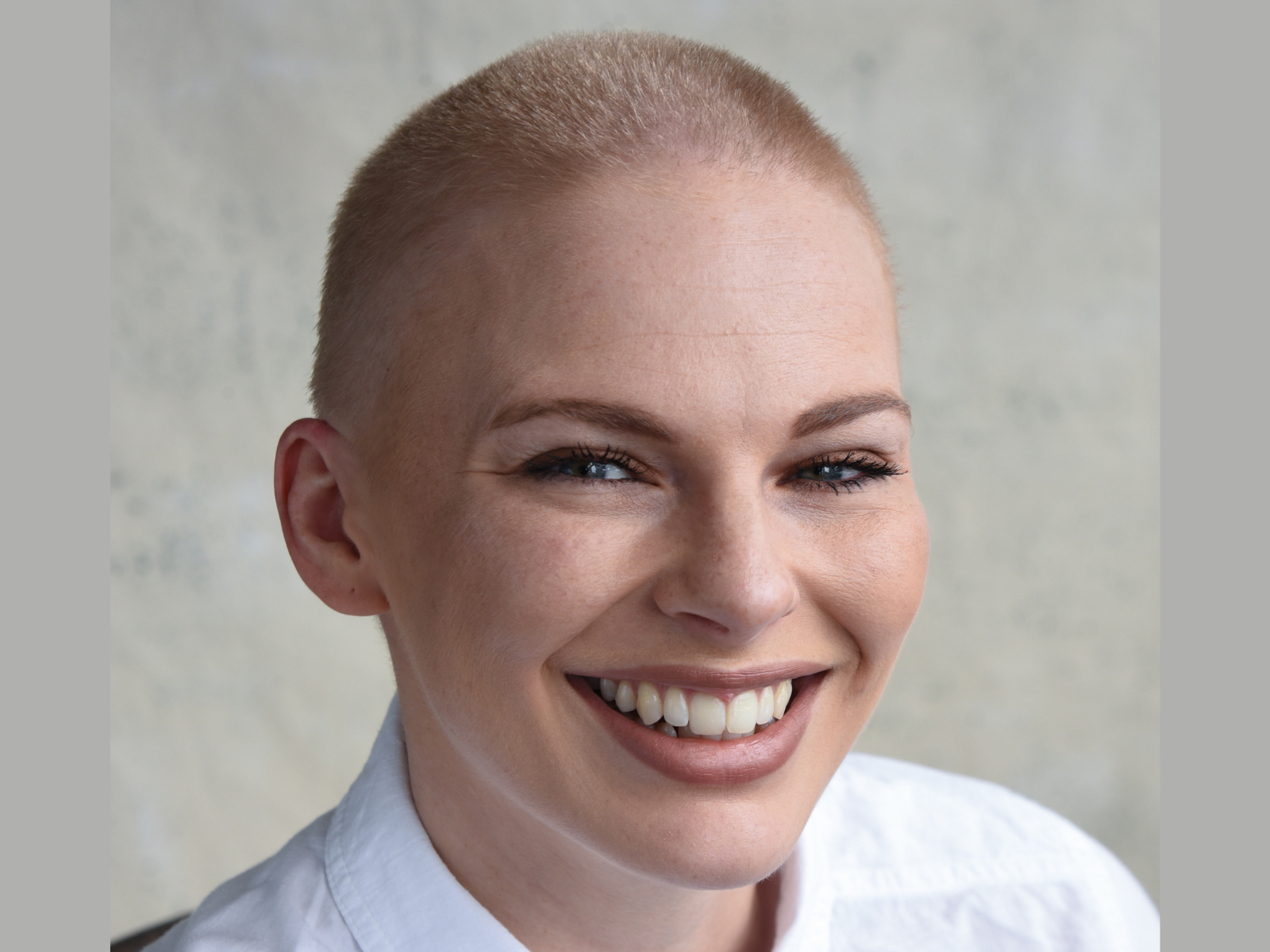 The Equity Foundation is thrilled to announce that New Zealand performer Larissa-Marie Allen has been awarded a scholarship to study with the prestigious Atlantic Acting School.
Larissa-Marie will undertake the five-month program (valued at $US7,950) online from February 15, 2023. She was chosen by an independent industry judging panel from an impressive field of applicants and finalists.
Of Larissa's selection, the judging panel says: "Faced with obstacles that would stop most in their tracks, the judges were equally moved by Larissa-Marie's resilience, her fortitude, and her sheer unwavering dedication to her craft. It struck each of us that this was the right course, at the right time, for the right person. We think she has massive potential and wish her only the very best as she embarks on this new adventure."
Larissa-Marie says she was overwhelmed and grateful for the chance to hone her craft with the Atlantic: "After being dealt a few crap cards, it is nice to have something to look forward to in 2023. All I want to do with my life is act. There is something truly magical about filmmaking and theatre and the impact it can have on the viewer to reconsider the way they see the world. I want to be a part of that positive impact, by telling other people's stories authentically and instil a little more empathy in this world. And this scholarship is going to help me do just that, I can't wait!"
The Atlantic Acting School has the only conservatory program in the world that offers in-depth training in Practical Aesthetics, the Atlantic Technique. Inherent in the culture of the Atlantic Acting School, and ubiquitous in the curriculum, is training in the professional habits and discipline demanded by the collaborative nature of this creative work.
Executive Director of the Atlantic Acting School Mary McCann says she was astounded by the talent she saw from this year's NZ applicants. Executive Director of the Atlantic Acting School Mary McCann says she was astounded by the talent she saw from this year's NZ applicants. "We are thrilled to continue to connect with students around the world and provide access to learning Practical Aesthetics – Atlantic Acting School's technique. We are very excited to extend this opportunity to Larissa-Marie to join us virtually and welcome them to the Atlantic community," Mary said. "Her passion and commitment to the work was impressive and both will be excellent representatives of Practical Aesthetics: the Atlantic Technique in their respective artistic communities."