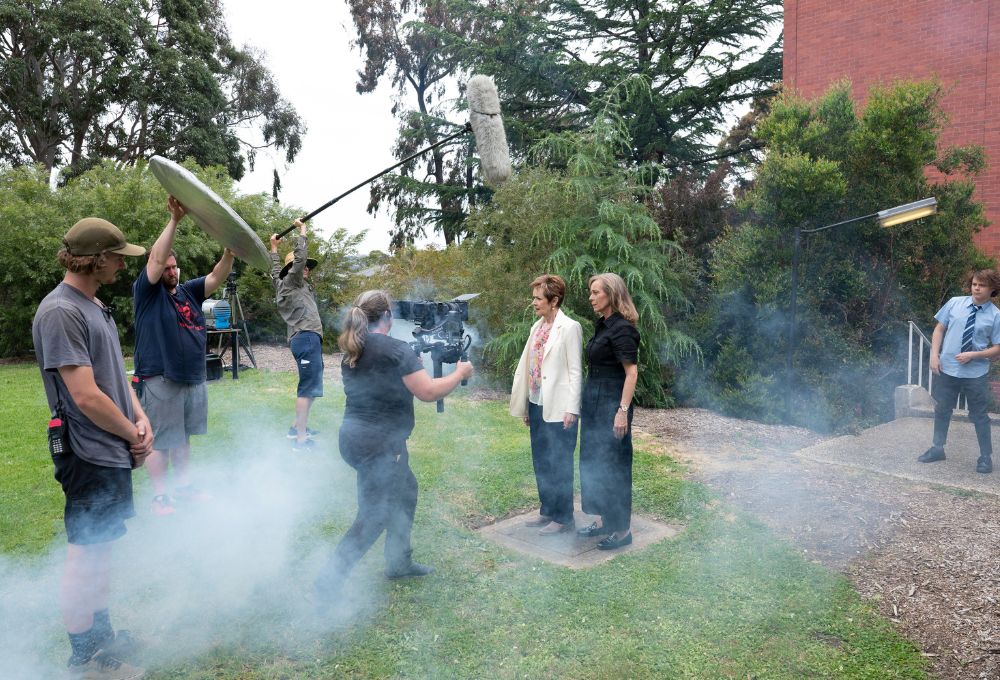 We're giving an Equity student member the chance to spend a week on the set of Neighbours, a new revival of the iconic series being created by Fremantle for Amazon Prime.
This is a unique opportunity to learn the ropes of fast-paced TV production from highly-experienced cast and crew and make invaluable connections for your future career.
Neighbours' producer Andrew Thompson says: "Neighbours has been a training ground for many in the television industry and we are delighted to continue this legacy with the Equity Foundation. The quality of candidates this initiative attracts is extraordinary and we look forward to welcoming the next winner."
Please read the details below carefully before applying. Ineligible applications will not be accepted.
You must:
-Have graduated an accredited drama or performing arts school in 2022.
-Be a student member of Equity Australia or New Zealand.
-Submit a self-test via the Showcast portal using ONE of the provided scripts.
INTERNSHIP DETAILS
The internship will be offered to a full-time Australian or New Zealand acting/performance student who graduated an accredited drama school in 2022.
The successful applicant will be paid at the appropriate award rate. Accommodation and return flights to Melbourne will be covered, if necessary, together with a daily per diem.
The internship will take place in late 2023 at a time mutually agreed between the winner and Freemantle.
APPLICATION DETAILS
You will be required to submit a self-test, with a provided script. See details below.
To apply, you must be a student member of Equity New Zealand or MEAA Equity. To join click here or phone MEAA Member Central 1300 656 513.
Applications close Sunday June 18, 2023, at midnight AEST.
Five finalists will be announced in September 2023. A winner will be announced in later September.
THE SELF-TEST
– On the Showcast portal you will find 6 script options. They are all 2 handers.
– Applicants to choose ONE script and put forward only ONE test for consideration
– Slate, to begin with, name, age, agency, height
– Slate, to include side to front (actors physical profile)
– Please also include a separate "chat to camera" telling us a bit about yourself and your reasons for choosing to apply for the Neighbours Internship (up to 2 minutes)
– Please don't wear clothes with logo
– Test no longer than 10 mins
– Make sure a camera phone is held correctly: horizontally with the camera facing up and not upside down.
– Making sure you watch the footage back for sound and picture quality (making sure the footage is working correctly).
– If you would like to film your test in the Equity Foundation's Self-Test Studios around the
– Self-tests will be viewed by the casting department of Neighbours. Their decision will be final and no correspondence will be entered into.
The Equity Foundation thanks Fremantle, Media Super, Showcast for their support of this Internship Program.
APPLICATIONS NOW CLOSED. Stay tuned for our finalists announcement.
The Equity Foundation thanks Media Super, Fremantle, Showcast and McLeod Casting for their support of this internship program.