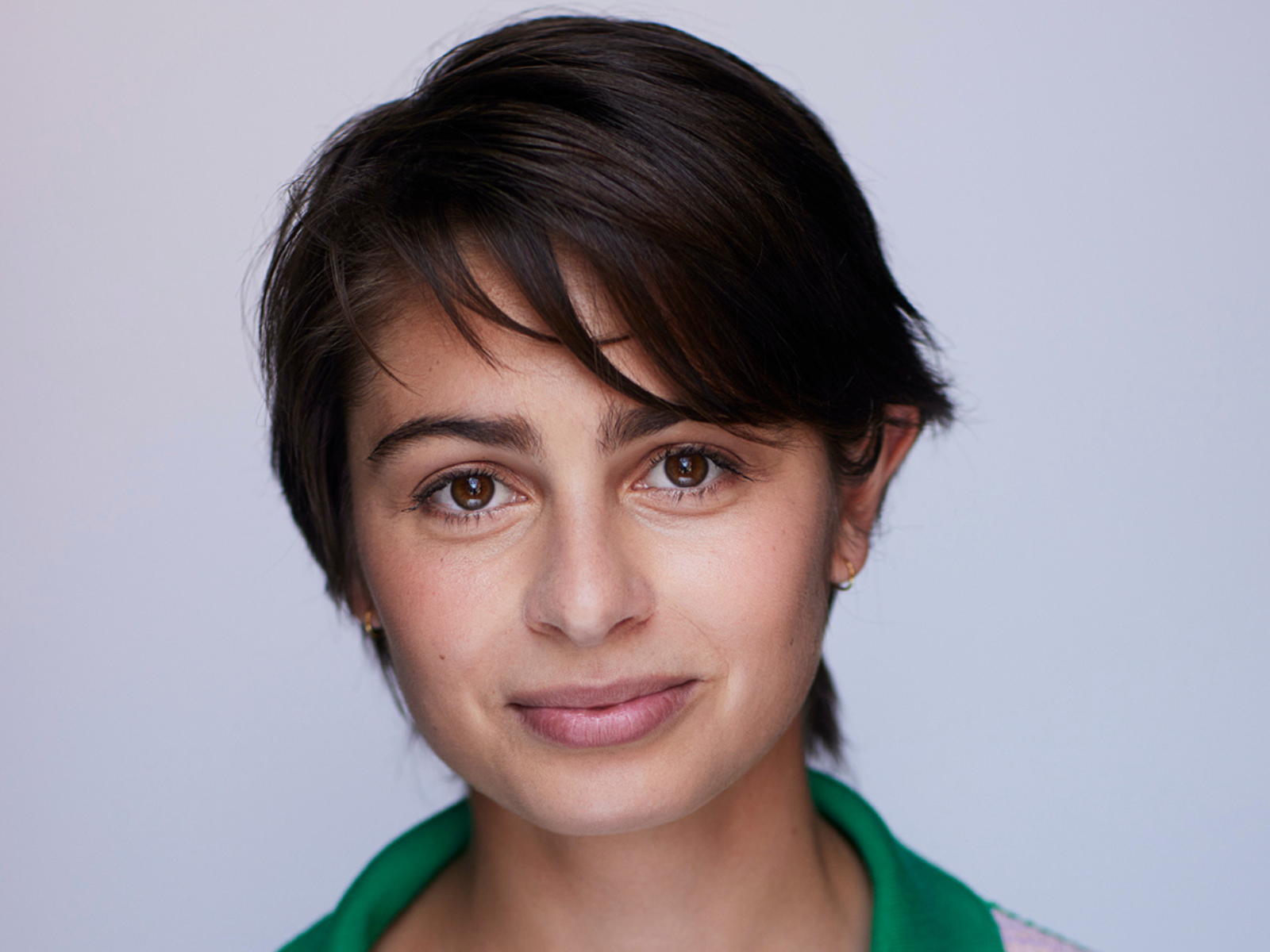 The Equity Foundation is delighted to announce Australian actor Emmanuelle Mattana has been selected to virtually attend the prestigious Atlantic Acting School in 2023. The five-month scholarship, tailored to the ambitious actor eager to broaden their network and their creative mind, is valued at $US7,950.
Emmanuelle Mattana (she/they) is an actor, writer and maker best known for playing the lead role of Marnie in three seasons of the International Emmy nominated tween series Mustangs FC (ABCMe x Matchbox Pictures). Other performance credits include The Messenger (ABC) and Clickbait (Netflix). Passionate about telling queer stories that blend the playful with the political, their debut play Trophy Boys will be performed at FortyFiveDownstairs as part of Midsumma Festival in Melbourne in February.
Emmanuelle was selected from many impressive applicants by an independent judging panel. "Although the competition was fierce, and the debate agonising, Emmanuelle's connection to the writerly principles of Practical Aesthetics, along with their eagerness to engage and improve their craft made them the winner of the scholarship," the judges said. "Emmanuelle's ensemble experience provides them with a sound foundation and awareness that is necessary when working collaboratively. We are honoured to support Emmanuelle in their aim to develop as a performer and devise new work, and look forward to seeing the impact they will make in the industry".
The Atlantic Acting School has the only conservatory program in the world that offers in-depth training in Practical Aesthetics, the Atlantic Technique. Inherent in the culture of the Atlantic Acting School, and ubiquitous in the curriculum, is training in the professional habits and discipline demanded by the collaborative nature of this creative work.
"The Atlantic Acting School's philosophy has always inspired me with its focus on truthful, simple performance in service of great storytelling," Emmanuelle said. "I'm beyond excited to immerse myself in the school's approach and join an ensemble of curious artists from around the world as we learn more about, and develop our creative voices. My immense gratitude to all the team at the Equity Foundation and the Atlantic Acting School for this opportunity!"
Grant Emerson Harvey, Atlantic Acting School's Director of Admissions, said: "Emmanulle showed up 'in the room' unapologetically with a quiet confidence, that most definitely poured over into their work. I believe they will be a great ensemble member and a wonderful addition to the Atlantic family."
Mary McCann, Executive Director of the Atlantic Acting School, said every year the Atlantic is consistently impressed by the quality of work that comes from performing artists out of Australia and New Zealand. "The passion and commitment to the work was impressive and Emmanuelle will be an excellent representative of Practical Aesthetics: the Atlantic Technique in their artistic communities."